Do you have an idea, a sketch, a model built out of cardboard? Let OP Machine's knowledgeable staff help take your concept from paper to a cost effective, high quality, working prototype.
Contact us to discuss how we can help develop a working 3D model for your project and bring it to realization.
Kootenay Motorcycle Art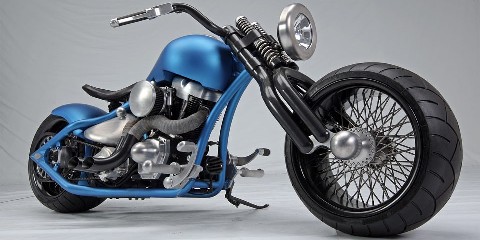 OP Machine had the opportunity to work with custom bike builder Robbie Kerr from Kootenay Motorcycle Art, providing custom parts for his award winning build, the Glasgow Kiss. At the 2010 IMS Show held in Seattle, this bike went on to win the Freestyle class at the AMD Championship of Bike Building, picking up the Ness Enterprises Partner Pick of Excellence Award. OP Machine produced several one-off parts designed by Kerr such as the headlight, cam cover, license plate holder, taillight, rear brake leaver, and foot pegs.
Saxony Watch Service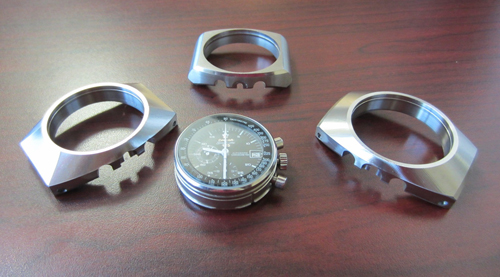 In collaboration with Saxony Watch Service, OP Machine was able to bring a fresh look to an older time piece with the milling of two new housings. The basic design was provided by the client with which our design team stepped in to develop a 3D model and workable manufacturing plan. Utilizing our CNC mill's 4th axis capabilities, the 304 Stainless steel was machined quickly and precisely giving a stunning finish with minimal operations. With the use of a special press, the client can install either housing and have a unique, one of a kind watch whenever they feel.